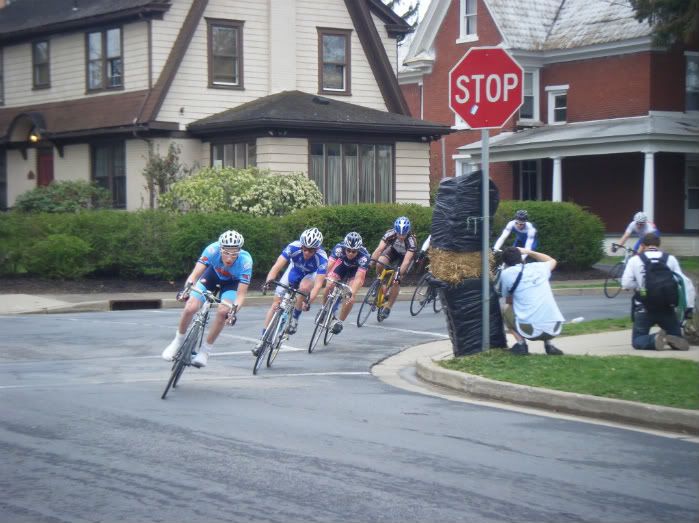 Two of my friend's teammates had these Lynskey Helix frames. They are SO DOPE. The twisted titanium is out of control and probably bomb proof too.
Before It really started raining.
Today was the Frat Row Criterium, which is the second half of the Nittany Cycling Classic. Although I did not participate it was undoubtedly an exciting event. The course had an obscene amount of sharp turns and seeing how it is always raining in State College there were way too many crashes. Racers were sliding all over the road with more wrecks than I could even count. Unfortunately I didn't see the end of women's A/B or the men's A because one of my good friends was one of the riders injured in a crash. Honestly I think they should have postponed the race. When people start breaking bones left and right it seems reason enough to me. Anyway I'm glad I got to check out the race and my brain is still on bike pron overload.