Ever since I saw the radical Ritte window display in
Cadence Cycling and Multisport
in Manayunk, I fell in love. The style, craftsmanship and standard colorway are unbelievable, the team is awesome and who else comes up with ads like
this
and
this
? Fabrication videos are some of my favorites and this is no exception. Plus, the music is dope, which is always an added bonus.
In going with the
Ritte
theme, this is the best tattoo of all time (sorry for the lack of photo credit, it's an awesome shot that has been sitting in depths of the "random junk" folder).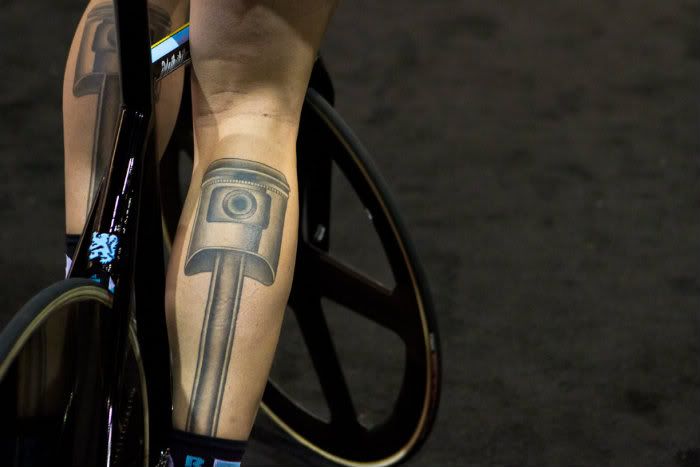 I'm on Ritte overload right now, too bad I'm a starving college student.