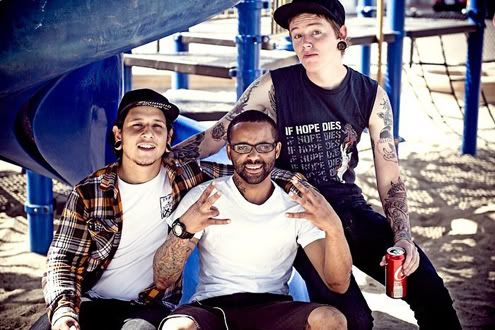 Spotted on
PEDAL Consumption
Photog:
Matt Lingo
First of all this is an awesome picture. Second of all, every person in the picture is awesome in their own field. First there is
Emi
(center), I love his riding style and the opening 15 seconds of his scene in Mash SF seriously gives me goosebumps. As for Matt (left) talent with a camera are beyond compare, Just take a look at his
portfolio
! And finally there is Marcus (right) who is the skilled rider behind Chula Vista Fixed.