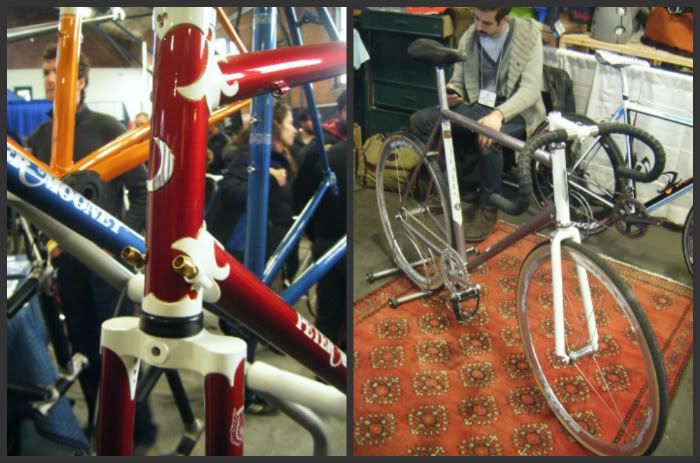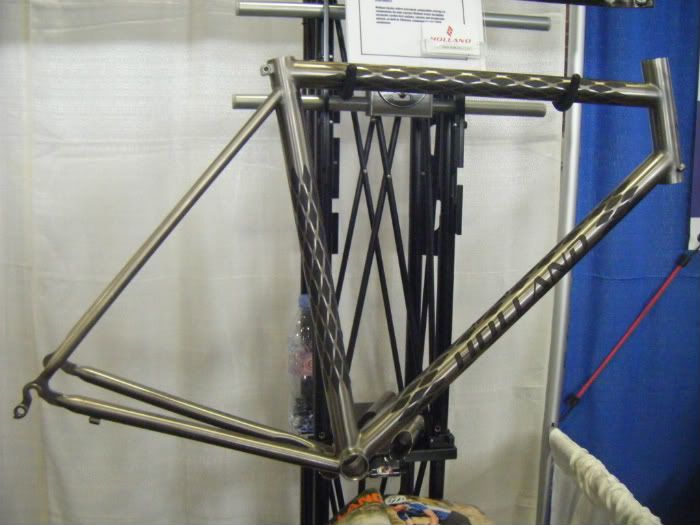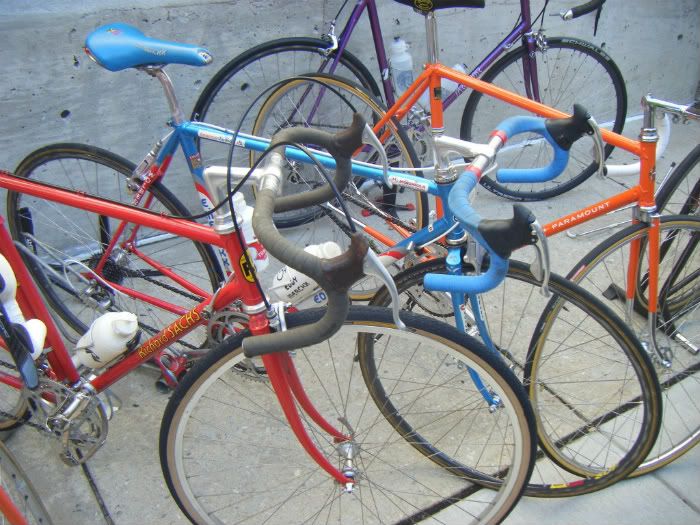 This past weekend I decided it was in my best interest to brave the blizzard and make the trek home to attend the
Philadelphia Bike Expo
and man did it pay off. The 23rd Street Armory is an awesome venue with plenty of room and a really cool atmosphere. There were tons of vendors and the cream of the crop when it comes to north eastern frame builders. Some of my personal favorites included
Peter Mooney
,
Royal H
and of course
Icarus
and
Bishop
. Also noteworthy was
Holland Cycles
, I talked to a rep for a bit and the material they make their frames out of is so high-tech and beautiful that I couldn't help but drool (a mind blowing combination of Titanium and Carbon Fiber). Unfortunately my camera is terrible and I didn't get too many pictures. There was also an outdoor section where cyclists were selling their own hodge-podge of parts or in some cases, just showing off their RIDICULOUS collection of vintage bicycles. I had the opportunity to have a short conversation with the man himself, Mr. Jon "Prolly" Watson, which I might add was pretty cool. I hope everyone that attended had as much fun as I did and I hope to see you next year (hopefully I'll have a real camera by then)!
I will also be adding a few more photos to my
Flickr
over the next few days if you are interested.