Because I am always on bike networking sites, I tend to see A LOT of bikes and sometimes, people just get everything right. Obviously I would make a few changes here and there but overall this dude has pretty much every bike I could ever want. Hell I would just take the Leader, Viner and Colnago and be perfectly happy.
To start things off, the perfect around town bike, a Leader 722TS with front and rear brakes, 28c tires and a sick front rack.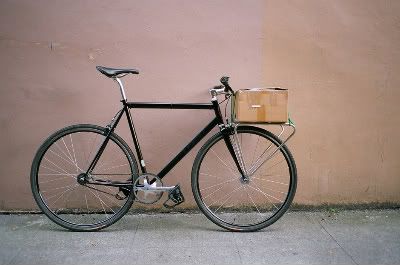 Next is a slew of track bikes, loaded with rad components and all very tastefully built.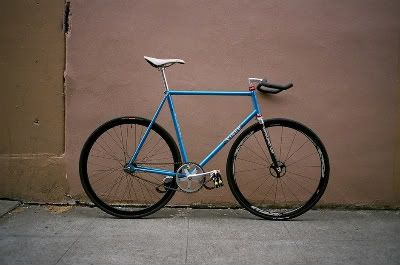 Viner Track: Love the Wound-Up fork and I have never seen an FSA RB-600, that hub is nuts.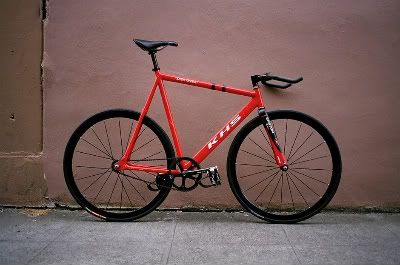 KHS Aero Track: The black Sugino 75's and Easton EC-90 Aero fork with Ellipses, rad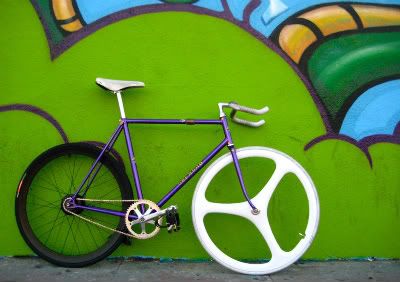 3rensho Track: Chub hubs are nuts and I'm always a fan of Stratos horns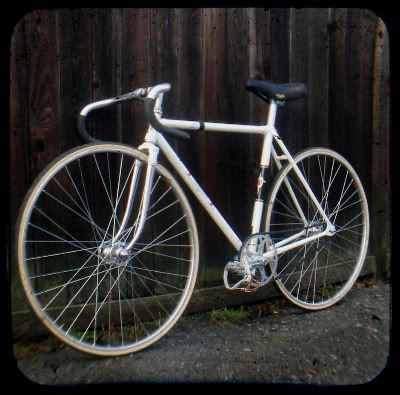 Matsuri Track: Sugino Super Maxi cranks and UKAI NJS rims look so sick on this bike
Last but certainly not least, is probably the most beautiful Colnago I have ever seen. A Pro Lux Titanium with full Chorus and Shamals is enough to make me drool.
Check his
Pedal Room
for more photos and in depth parts lists.