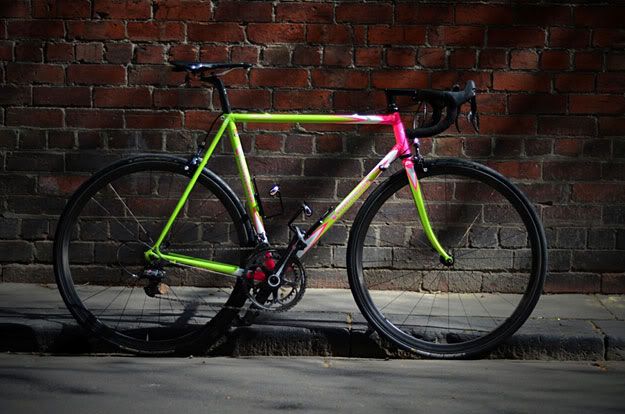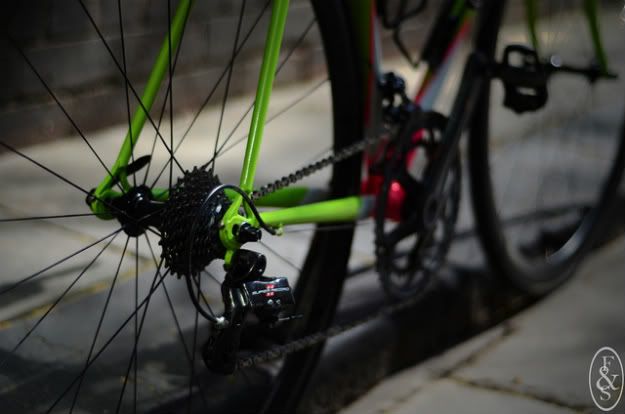 Spotted on
CycleEXIF
I am a HUGE fan of vibrant colors and an even bigger fan of steel bicycles so when I laid eyes on this beautiful Tammasini Strada built by, the ever impressive,
Shifter Bikes
in Melbourne Australia, I pretty much died and went to heaven. The color combo on this thing is breath taking and all the black Campy Super Record components are just icing on the cake. Everytime I look through the original pictures on
Fame & Spear
's Flickr I notice something new; beautifully stamped lugs, internal cable routing, the blindingly awesome paint job, the list goes on. I could honestly ramble about this bike for pages. A man can dream can't he?
For more awesome pictures of Shifter Bikes' UNBELIEVABLE shop check out
Prolly's
coverage. I need a road bike badly.